I was living in England when the UK voted to join the EEC (European Economic Commission) – a precursor to the EU. In 2020 we will all witness its withdrawal on 31st Jan, with short and long term repercussions and some unintended consequences. Hold on to your hats! Perhaps the World Expo in Dubai will help fill the gaps.
While we are talking International Economics Uber will likely go public in 2020. Will that move result in more of the same (unprofitable tech companies bought up by investors) or will reality finally set in?
The possible extradition of Julian Assange will put electronic data mining on notice; Chile decides whether to change its constitution; and Americans update that basic of all data bases with a once on a decade census.
In a less formal arena Suzanne Collins revisits the dystopian world of Panem (Hunger Games), the Sopranos story continues with emphasis on Tony Soprano and his early years – and James Gondolfini following his late father Michael in the lead role; and Stephen Spielberg's version of West Side Story will open in cinemas in 2020.
Lastly – will the Socialists or the Conservatives prevail? The US supreme Court has some pivotal cases focusing on LGBTQ, employment, abortion, Dreamers and the US 2nd Amendment.
On top of all this we have our own elections and referenda! Life goes on – eh? Upheavals, uncertainties, heavy decisions and big events for 2020!
The moral of the story here is that it can pay to keep an eye on external market forces that may hurt or impede on your business. Europe may be on the other side of the planet, but Europeans make up more than 14% of all international arrivals to NZ. 6% of all arrivals in 2019 were from the UK (stats NZ). What happens when those figures change dramatically?
If you have any concerns about the growth and future security of your business – let's talk…
Regards,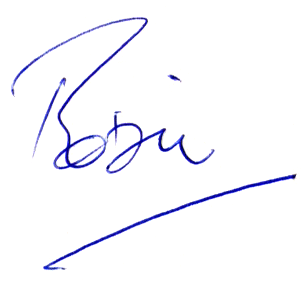 Robin Martin
P.S. This article is part of my Secrets of Success series, aimed at helping business owners and entrepreneurs with some of the key components of business success. The insights I wish I'd had at the start of my business career. I hope that by passing on these little gems of knowledge I can give you some support and help you along the pathway to growth and prosperity.