Queenstown's summer sun is Good for many reasons:
Good for the locals
Good for the visitors
Good for (most) businesses
Good for garden growth (add a little water)
Good for the social life – family, activities, BBQs etc.
Let's keep the positivity flowing this week with a few more Good things for you and your business…
Queenstown Chamber of Commerce
Membership of this organisation will undoubtedly be good for your business. The Queenstown Chamber offers the opportunity for advice, networking, advocacy, training and more.
---
Destination Queenstown
If your business operates within the Tourist industry you really need to be a member of DQ. They do a fantastic job selling Queenstown as a destination all around the world. They work in the conventions arena, information and advice, plus lots of communication avenues.
---
Queenstown Lakes District Council
QLDC are always working on the behalf of locals and advocating for many infrastructure issues that support you and your business. It pays to keep up to speed with goings on in council and future development plans for the Queenstown Lakes region.
---
Robin Martin Business Consulting
I am a Business Consultant helping to make your business work for you. My experience, skills and the results I get will help you with many issues.
Let's look forward a great 2020 with lots of good things you can do for yourself and others.
Regards,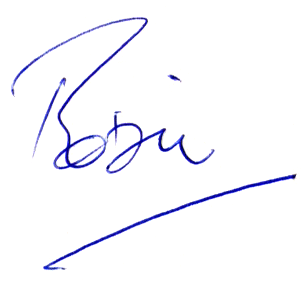 Robin Martin
P.S. This article is part of my Secrets of Success series, aimed at helping business owners and entrepreneurs with some of the key components of business success. The insights I wish I'd had at the start of my business career. I hope that by passing on these little gems of knowledge I can give you some support and help you along the pathway to growth and prosperity.