These 3 quotes are relevant to business wherever you are and whichever sector you operate in:
"the importance of data (collection of facts) spans all departments in a business"
"basing business decisions on data can be the difference between success and failure" – with data you don't have to make guesses on what is best for your business
"data gives you the tools to make 'good' decisions – not 'bad' ones based on a gut feeling."
Data is important for those reasons and because it:
helps you make better decisions
helps you solve problems
helps you see your performance (internal evaluation)
helps you improve processes
helps you understand consumers / markets
Data needs to be relevant to your business so that it can be used to compare actual performance against your set goals or industry benchmarks. So spend some time choosing the ones that best suit the industry and your place within it.
From a local perspective; Tourism, Retail, Hospitality and Building will all have different sets of key metrics that should be measured, managed, analysed, reviewed and actioned.
There is an ongoing discussion about the use of Traditional Metrics (sales, staff turnover, actual versus budget, down time, RM %) or to use Value Added Metrics (lead times, schedule adherence, defects/errors, completion milestones, customer satisfaction). You choose what is best for you and your business.
Devising what is best for you can be time consuming and complex, but the time spent will be well rewarded. To give you a start Forbes Magazine suggests the following: Turnover, Customer Loyalty, Cost of Customer Acquisition, Operating Productivity, Gross Margin, P and L, Overheads, Variable Costs, Inventory, Hours Worked per Process.
Start today – you will never regret it. Get in touch with me if you need some help or guidance,
Regards,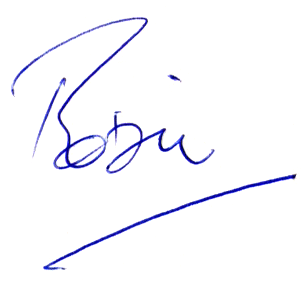 Robin Martin
P.S. This article is part of my Secrets of Success series, aimed at helping business owners and entrepreneurs with some of the key components of business success. The insights I wish I'd had at the start of my business career. I hope that by passing on these little gems of knowledge I can give you some support and help you along the pathway to growth and prosperity.